Dallas Winds Brass Fanfare Competition
In 2000 the Dallas Winds established a tradition of performing brass fanfares 15 minutes prior to curtain in the lobby of the Morton H. Meyerson Symphony Center in Dallas, Texas, for each of its subscription concerts. Our patrons eagerly gather in the lobby to hear these fanfares that have become an important part of the whole concert-going experience.
We encourage composers and composition students to compose or submit their unpublished fanfares for this season's contest. All composition titles will be credited in the Dallas Winds' printed program with the composer's name. Seven fanfares will be selected for performance during the 2018-2019 season.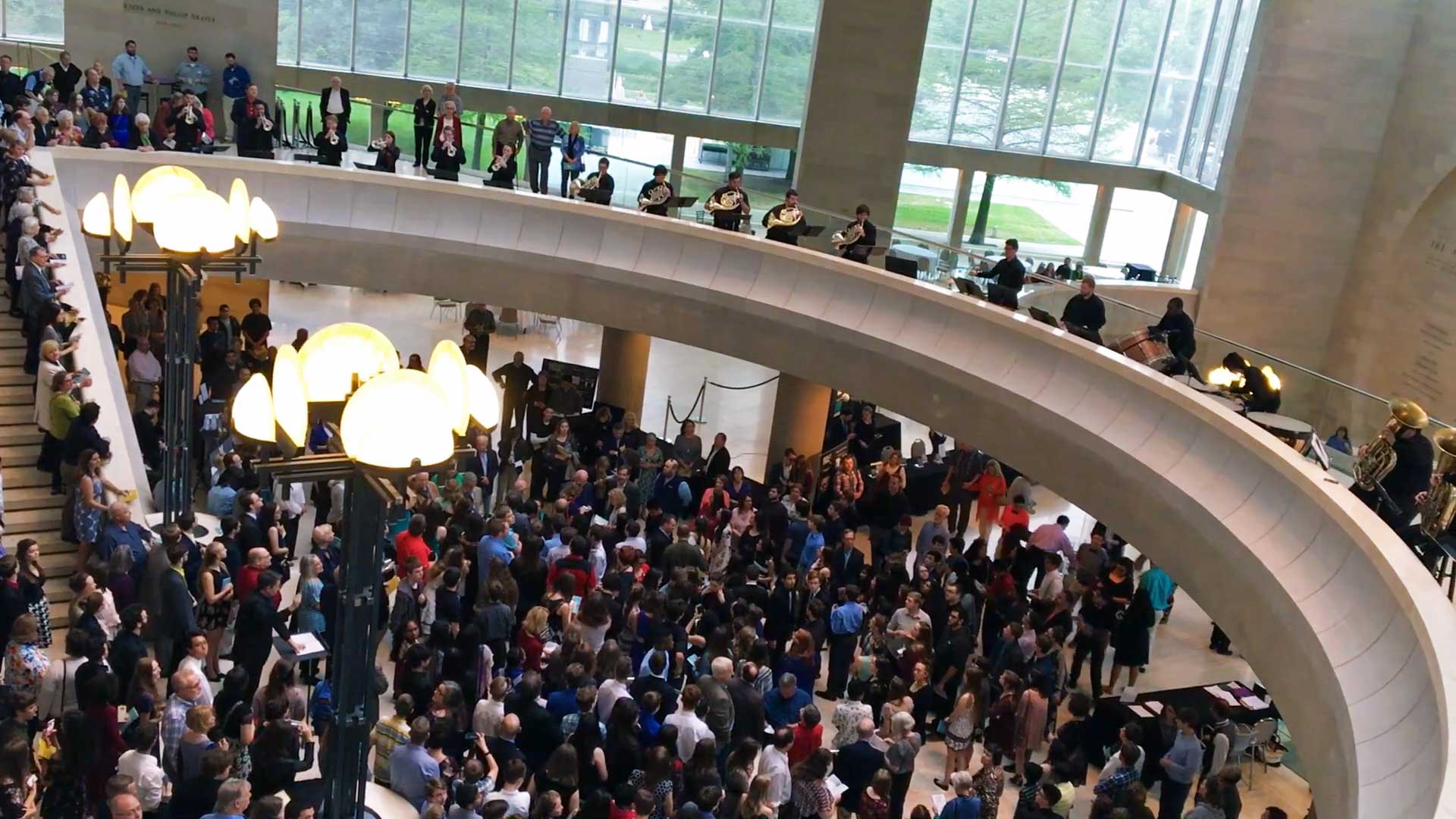 Email your submission to [email protected] by July 15, 2018. Submissions MUST include:
Score and complete parts in PDF format
A sound file or recording in MP3 format
Your complete contact information including full name, mailing address, e-mail address and telephone
The maximum ensemble of musicians is:
6 Trumpet
5 Horn
3 Trombone
2 Euphonium
2 Tuba
Percussion selected from the following: 1 snare drum, 1 bass drum, cymbals, 2 timpani. (No auxiliary or tuneful percussion.)
Fanfares should be approximately 3 minutes long. Submissions longer than 3.5 minutes will be automatically disqualified.
The performance venue should be considered when writing your fanfare. The Meyerson Symphony Center lobby is a large space with marble and other acoustically reflective surfaces. Reverberant ring lasts approximately two seconds. Video recordings of several past winners are featured on our Facebook page – please use these to make wise decisions regarding the style and orchestration of your fanfare. For further information or questions, please email [email protected].
Diamond Flight – Joshua Hobbs; Adventure Awaits – Christian Kolo; Fanfare, "Die Helden" – Onsby C. Rose; Forging an Icon – Tara Islas; The Eternity Gate – Kent Philip Baker; The Pure in Heart – Thomas Singletary