Legendary Texas Bandmasters
Each year since 2011, the Dallas Wind Symphony proudly honors a Legendary Texas Bandmaster for distinguished achievement in the field of music education. The plaque presentation ceremony is held onstage during our April concert each season. We humbly salute these band leaders and educators, who have selflessly dedicated themselves to leading thousands upon thousands of young students in the pursuit of excellence in both music and life. They are the stuff of legends.

The Legendary Texas Bandmasters award is sponsored by The Foundation for Music Education. The Foundation is dedicated to the support and advancement of music education through scholarships and other worthwhile projects.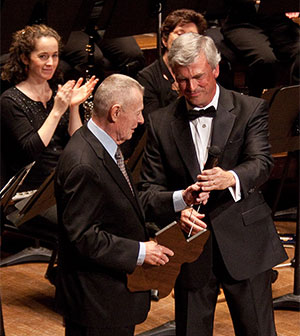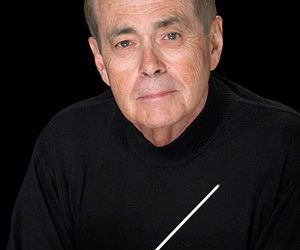 University Interscholastic League (UIL)
In 2014 Floyd retired as State Director of Music at the University of Texas at Austin where he coordinated all facets of secondary school music competition for some 3500 performing organizations throughout the state for 30 years. He now holds the title Texas State Director of Music Emeritus. He also serves as Musical Director and Conductor of the Austin Symphonic Band.
read more