Dallas Winds Brass Fanfare Competition
In 2000 the Dallas Winds established a tradition of performing brass fanfares 15 minutes prior to curtain in the lobby of the Morton H. Meyerson Symphony Center in Dallas, Texas, for each of its subscription concerts. Our patrons eagerly gather in the lobby to hear these fanfares that have become an important part of the whole concert-going experience.
We encourage composers and composition students to compose or submit their unpublished fanfares for this season's contest. All composition titles will be credited in the Dallas Winds' printed program with the composer's name. Seven fanfares have been selected for performance during the 2018-2019 season.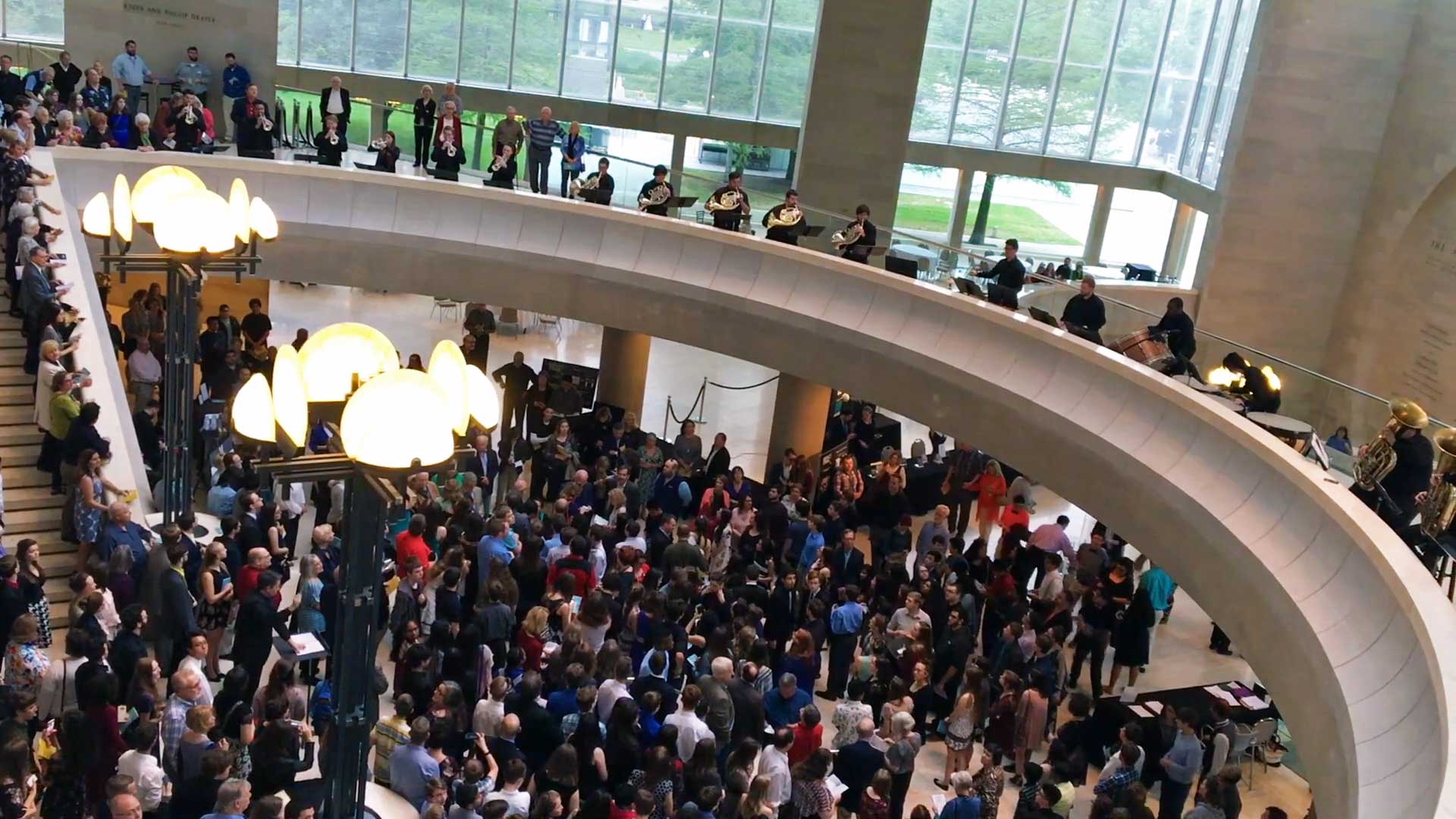 Adventus – David Lovrien; COMMUTE Fanfare – Costas Dafnis; Canyon's Edge Fanfare – Heather Ellis Koehn; Angels Fanfare – John Evans; Young Voices – Harrison J. Collins; Field Day Fanfare – Christopher Lowry; Rise Up – Brooke Pierson; Eternal Conquerors – Jackson A. Anderson